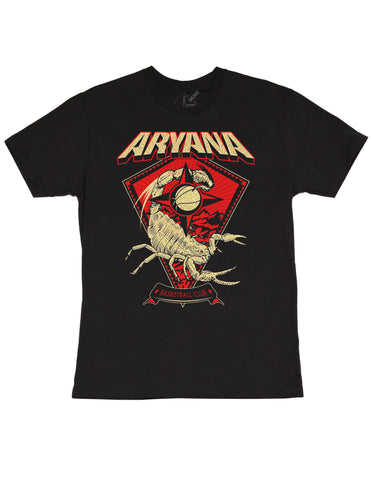 ARYANA Basketball Club
$27.99
ARYANA means land of the noble, honorable and excellent. A name given by the Greek and Romans representing the original name Ariana, now known as Afganistan, eastern and southeastern Iran, northwestern Pakistan, most of Tajikistan, most of Turkmenistan and southern Uzbekistan. With the Hindu Kush mountains in the background and scorpion in the front there's no stopping this collection of the most talented Afghan-American basketball players from Northern Virginia that take part in multi-cultural tournaments nationwide. Their main goal is to build youth camps and an organization that will help children who aspire to become athletes in their communities.
A percentage of every sale will go to a charity of Aryana's Choice.
Also these are pre-sale, so as soon as we reach 12 or more orders your transaction will be processed.